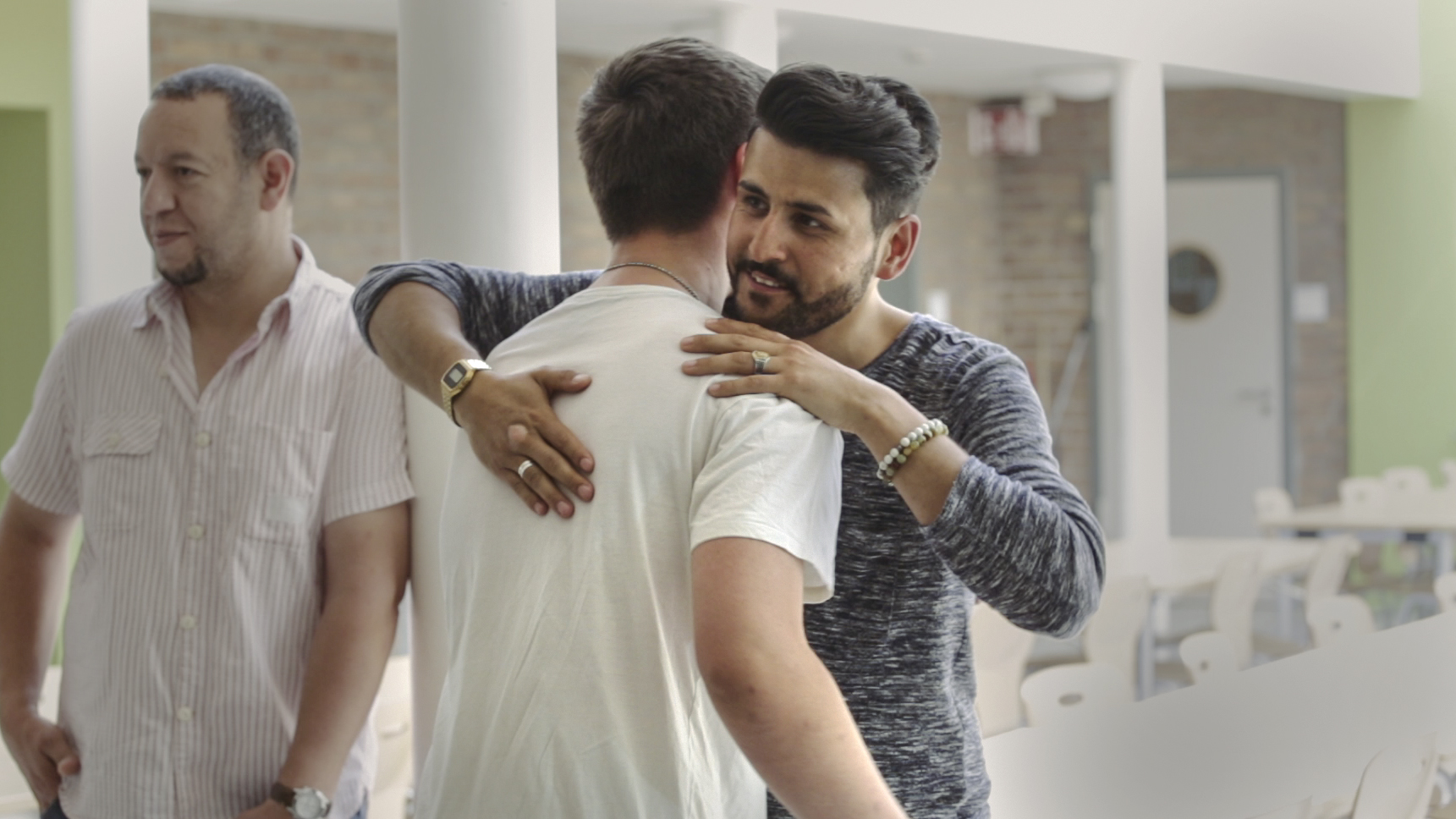 THE SECOND ATTACK (DER ZWEITE ANSCHLAG)
Distribution Campaign (2018)
SYNOPSIS
Osman Taşköprü, Ibrahim Arslan and Mai Phương Kollath had to experience what it means when racism turns into violence. Their biographies are linked through events of right-wing motivated crimes: Osman lost his brother Süleyman in 2001 in an attack by the National Socialist Underground (NSU). Ibrahim barely survived the arson attack in Mölln in 1992, and Mai Phương witnessed the violent mob rampaging in Rostock-Lichtenhagen, also in 1992. These past events have left deep scars on all three to this day. We get to know their personal histories, their experiences after the attacks and how they had not been able to fight against their powerlessness and traumatisation for a long time. But the attacks also caused something else: Osman, Ibrahim, Mai Phương and many others have made an important decision in view of the dramatic increase in racist and fascist crimes in Germany and their inadequate clarification. They will no longer stand by and remain silent, while the violence increases year after year. The protagonists in the film become more and more public figures who open up a new perspective on the topic of racism that has so far received little attention.
More information: http://derzweiteanschlag.de
DISTRIBUTION CAMPAIGN
The distribution campaign started in the rough cut phase, focusing on launching the film with an A-list documentary festival to create positive word of mouth, critical buzz and gather audience feedback for the subsequent release in Germany. By outlining the main action points ahead of the festival premiere and domestic release, it was ensured that the film was clearly positioned. For the theatrical distribution of the film, the focus was on launching a grassroots campaign to organize screenings in community centers in different cities all over Germany.
FILM FACTS
THE SECOND ATTACK (DER ZWEITE ANSCHLAG)
Germany, 2018
Written & directed by Mala Reinhardt
Documentary, 60 min, DCP, color
FESTIVALS & AWARDS:
DOK Leipzig 2018, German Competition (Special Mention of Ver.di-Jury for solidarity, human rights and fairness), Docs Against Gravity 2019, Dortmund | Cologne International Women's Film Festival 2019, Achtung Berlin | New Berlin Film Award 2019, Deutscher Dokumentarfilmpreis / SWR Doku Festival 2019, DUKA Filmfestival 2019, Nuremberg International Human Rights Film Festival 2019, DokumentART Neubrandenburg 2019, Independent Filmfest Osnabrück 2019, Crossroads Filmfestival Graz 2019, Globale Mittelhessen 2019, Kassel Dokfest 2019, Kinofest Lünen 2019, This Human World Filmfestival Vienna 2019, Remake. Frankfurt Women's Film Days 2019
TRAILER