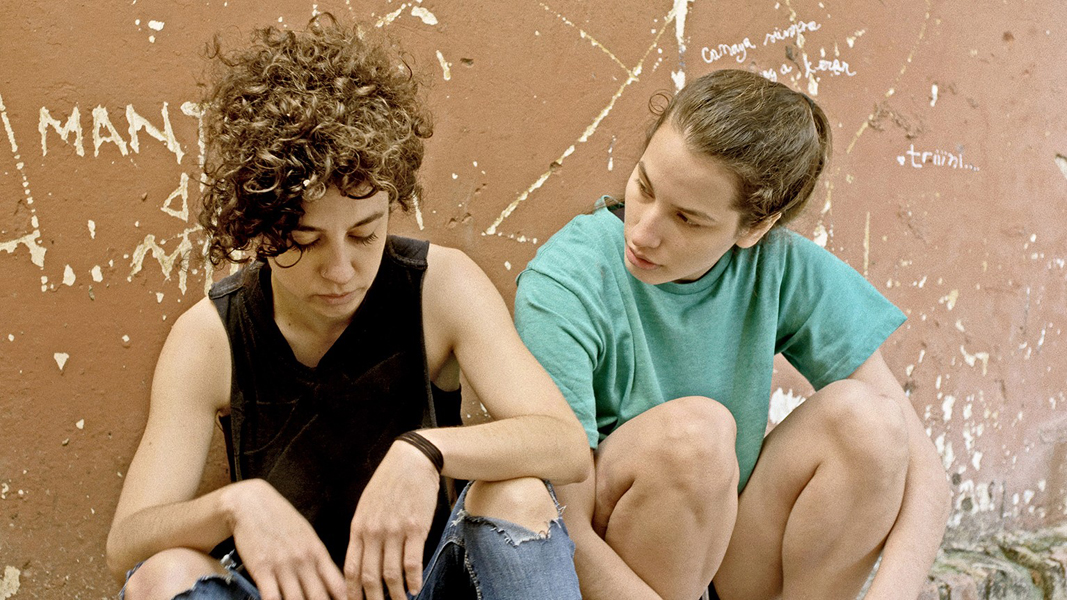 ONE IN A THOUSAND (LAS MIL Y UNA)
Audience Design Training (2019) with Isona Admetlla, Catherine Chan, Lucía Chávarri, Síle Culley, Giulia Claudia Massacci
Case study as part of TFL Extended – Audience Design
SYNOPSIS
Set in a community of project houses, "One in a Thousand" explores deep friendship and sexual awakening. When Iris (17) meets Renata (20), a young woman with a tough past, she feels immediately attracted to her. She will have to overcome her fears and struggle with her insecurities in order to experience first love. A story full of tenderness in a very hostile environment where desire adapts many forms in the darkness, and gossip can turn into a hostile weapon.
AUDIENCE DESIGN STRATEGY
For the training of new Audience Designers we used as case study ONE IN A THOUSAND, the first co-operation of Torino Film Lab and World cinema Fund. We started with identifying the themes and topics of the film and used these discourses to inform the strategy. Having defined the key strengths and topics of LAS MIL Y UNA, we recommend launching the film with an A-list festival to create positive word of mouth, critical buzz and gather audience feedback for the main release in Argentina, Germany and ROW. We have outlined the main action points ahead of the festival premiere and domestic release to ensure cohesive and clear messaging and positioning of the film. By identifying the goals of the film team, we've also created a long-terms plan to include a grassroots campaign of non-traditional screenings and signposted some potential VOD partners. In the AD bible, you will discover a selection of audience personas and their user-journeys to better help identify the primary and secondary audiences of LAS MIL Y UNA, which include arthouse and LGBTQ+.
FILM FACTS
ONE IN A THOUSAND (LAS MIL Y UNA)
Argentina/Germany, 2020
Written & directed by Clarisa Navas
Fiction, 123 min, DCP, color
FESTIVALS & AWARDS:
Berlinale 2020 (Opening Film Panorama Section), Guadalajara IFF 2020, Bafici 2020, Jeonju FF 2020
TRAILER